Located six miles from Washington, D.C., St. Stephen's and St. Agnes School, an age 3 to grade 12 Episcopal School, educates the whole child by tending to the academic, social, physical, and spiritual needs of each of our students.
St. Stephen's and St. Agnes is a positive and collegial community with a commitment to our mission to pursue goodness as well as knowledge and to honor the unique value of each of our members as a child of God in a caring community.
SSSAS combines a rigorous academic program with outstanding opportunities in the arts, athletics and service learning for our students. SSSAS has a deep commitment to creating an inclusive community which values diversity and multiculturalism, and we seek candidates who have this same commitment. The diverse student body is 31 percent students of color, and 19 percent of our students receive financial aid to create a socioeconomically diverse community.
Our culture promotes lifelong learning, and our faculty have a wealth of opportunities available to them to continue expanding their knowledge of both their disciplines and the field of education.
Summer study grants, a six-week multicultural seminar for new faculty, support for graduate studies, and conferences and workshops are just a few of the ways in which we support and encourage our teachers to continue to grow and learn.
---
Current Openings
No positions are available at this time.
Substitute Teachers: Long-Term
Lower School
No positions are available at this time.
---
Middle School
No positions are available at this time.
---
Upper School
No positions are available at this time.
Substitute Teachers: On-Call
---
Finding Private School Teaching Jobs 101
In this video, two experts at St. Stephen's and St. Agnes share tips, strategies, and resources for finding a private school teaching job that's the perfect fit for you!
---
Diversity At SSSAS:
Respectful Discourse at SSSAS
Rooted in our mission to inspire a passion for learning and to celebrate diversity, St. Stephen's and St. Agnes School affirms the unique value of each member of our community as a child of God. We seek to provide opportunities to practice the virtue of goodness.
Respectful discourse is the practice of people with differing perspectives engaging in active listening and the exchange of ideas to seek mutual understanding and personal growth.
Our school's mission and the mission of the Episcopal Church call us to uphold respectful discourse as a way of recognizing the diversity of God's creation and as a means of bridging ideological gaps, leading to relational reconciliation and transformation.
Faculty and Student Affinity Groups (LS, MS, US):
AAMATE (Black/African American males)
ACT (Asians Coming Together group of Asian American Students)
Boys of Color Affinity Group (MS)
First Generation
Girls of Color Affinity Group (MS)
Juntos (Latino Students)
LGBTQIA
Multiracial
Sisterhood (Black/African American females)
Women Affinity Group
Young Boys of Color (LS)
Young Girls of Color (LS)
---
Student Diversity, Equity, Inclusion, and Belonging Groups
Alphabet Alliance (MS)
GSA (US)
Unity Leadership Council (US)
---
Faculty Groups
Faculty of Color Affinity Group
Steering Committee on Anti-Racist Programming
Mentor program for Faculty in Color in Years 2-5
---
Parent Groups
Parent Affinity Groups (All School)
Mentor program for Faculty in Color in Years 2-5
Parent Affinity Groups (All School)
Faculty Professional/Personal Development
Required training session by division of how to handle specific scenarios around race. (Fall 2018)
Gender identity workshop by Ted Lewis, Executive Director of Side by Side. (2017)
Donna Ryan Faculty and Administrator Multicultural Seminar for all new employees. (This has been a contractually-required program for over 15 years.)
Cultural Competency training for all staff.
Annual coaches workshop on anti-bias and inclusive practices.
SEED (Seeking Educational Equity and Diversity) Monthly Dinners and Discussions (2014-present)
Faculty/Staff Examining Whiteness Group (meets 7 times per year since the fall of 2018)
AWARE (Alliance of White Anti-racist Educators) group of faculty members JK-12 that looks at curriculum development from an anti-racist lens (2019)
Anti-bias training for hiring managers
Professional development speakers have included: Howard Stevenson, Constance Clayborn professor of Urban Education at University of Pennsylvania and author of "Promoting Racial Literacy in Schools (2019); Peggy McIntosh, former Associate Director of the Wellesley Center for Women, co-founder of SEED, and author of "Unpacking the Invisible Backpack of White Privilege" (2016); Debby Irving, author of "Waking Up White" (will be rescheduled this year); Andre Robert Lee, Screening of film "Prep School Negro," professional development session with faculty, spoke with students of color about Black independent school experience (2012).
---
Recent Faculty/Staff Reading and Listening:
"So You Want To Talk About Race" by Ijeoma Olou
"Waking Up White" by Debby Irving
"How To Be An Antiracist" by Ibram X. Kendi
"Between the World and Me" by Ta-Nehisi Coates
"Real American" by Julie Lythcott-Haims
"The Fire Next Time" by James Baldwin
Scene on Radio, Season 2 (Seeing White)
Affiliations/Organizations
Independent School Faculty/Staff/Administrator of Color in the DMV Group
National Association of Independent School People of Color Conference
Virginia Diversity Network
SSSAS has developed a hiring handbook that integrates equitable and inclusive practices throughout the hiring process.
All hiring managers were trained on equitable hiring practices and the role of unconscious bias in hiring decisions.

The current faculty is 22% faculty of color, and the percentage of faculty of color hired during the past three years is:
2018-2019- 37%
2019-2020- 24%
2020-2021- 37%
During the 2019-2020 school year members of the SSSAS faculty and administration attended the following hiring fairs:
Carney Sandoe FORUM/Diversity, Philadelphia, PA
Potomac Diversity Fair, McLean, VA
Teachers of Color Fair, Atlanta, GA
Virginia Diversity Network, Richmond, VA
AIMS Diversity Hiring Fair, Baltimore, MD
NEMNET Diversity Fair, Washington, DC
NEMNET Diversity Fair, Boston, MA
Maryland Metro Educator Expo, College Park, MD (cancelled)
Howard University Educator Fair, Washington, DC (cancelled)
Community Engagement/Guest Speakers
Annual Middle School Diversity Conference
Divisional Multicultural Nights
Upper School Speaker Series & Lunch Forums
Student Diversity Leadership Conference at People of Color Conference
Diversity in the DMV
VDN Conference
GSA Summit
Social Entrepreneurship Summit
---
Upper School Guest Speakers and Visitors
Schuyler Bailer, First Openly Transgender Divsion I Swimmer - Assembly Speaker (2019)
Richard Blanco, Presidential Inaugural Poet - SSSAS Poet in Residence (2018)
John Chapman, SSSAS Graduate and Alexandria City Council Member-Upper School Assembly Speaker and 5th Grade Leadership Series Speaker
Marcia Chatelain, Professor of History and African American Studies at Georgetown University - Colloquium Keynote Speaker (2019)
Elizabeth Eckford, Member of the Little Rock Nine - Assembly Speaker (2019)
Alysia Harris, SSSAS Graduate and Professional Poet - Chapel Speaker and Poet in Residence 2018, 2019
Chris Newman, SSSAS Graduate and Organic Farmer/Activist - Keynote Speaker, Colloquium for the Common Good
Vishavjit Singh, "Being Sikh after 911 - Racial Implications" - Assembly Speaker in MS/US (2018)
Director of Institutional Equity & Diversity: KiKi Davis
Our City
Alexandria, Va., sits on the Potomac River, just minutes from Washington, D.C. Our city is vibrant; it is rich in culture and history. It has the small-town feel, yet has the resources of any major metropolitan area, including a robust public transportation system, including an Amtrak station, and proximity to Reagan National Airport. Alexandria has many parks and outdoor recreation areas, a booming small business community, fantastic restaurants, and beautiful, historic architecture. Learn more about our amazing community!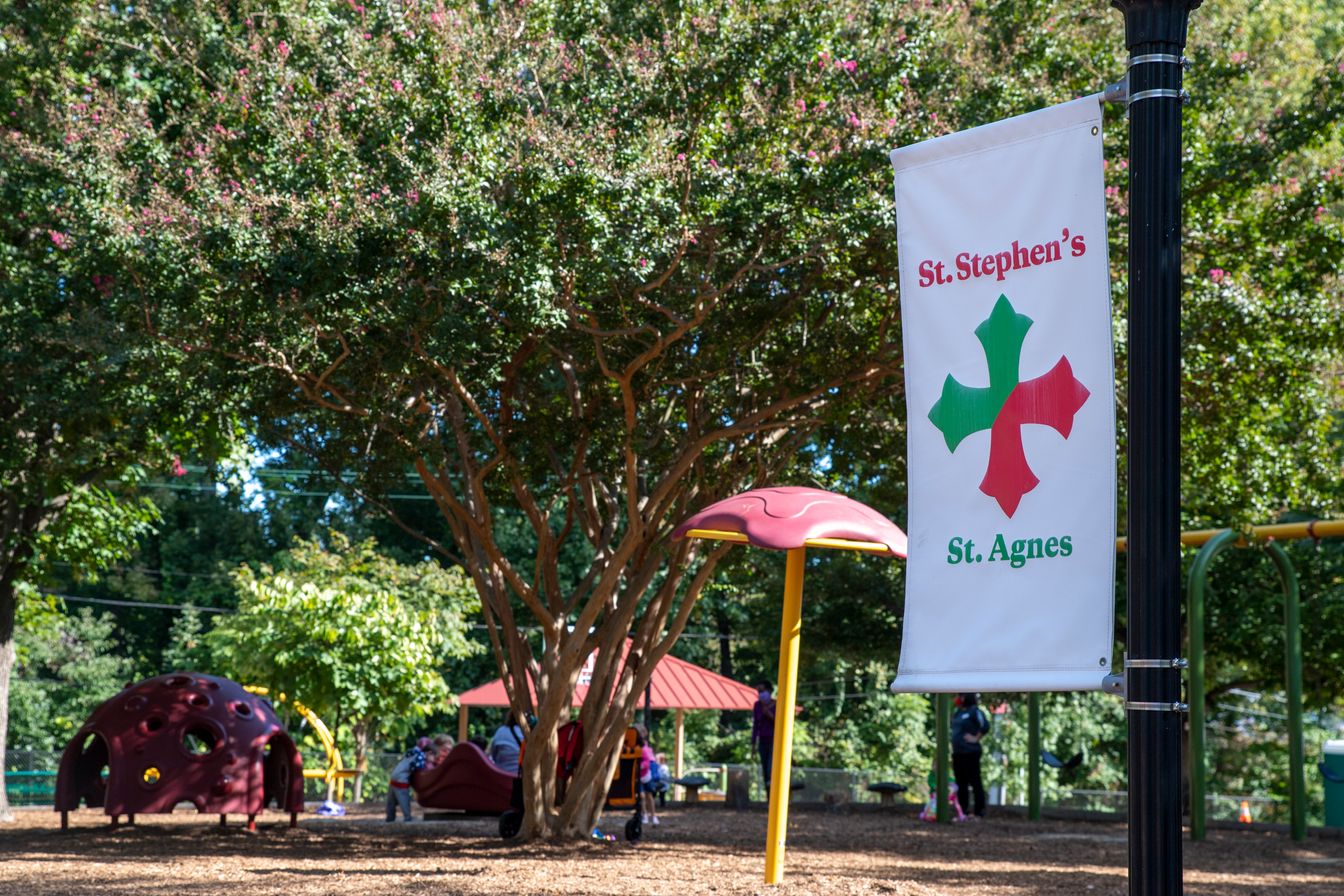 This is a place for teachers who want to keep learning; it is a place where passions are ignited, not contained. This is a place where dreaming big is just the beginning, and 'doing what you love' is a real thing.
---
Saints Employment Benefits:
St. Stephen's and St. Agnes School offers compensation that is competitive with the top independent schools in the Mid-Atlantic region.
In addition to salary, the school offers many benefits to eligible employees, including:
Retirement Plan
Supplemental Retirement Plan
Group Health and Dental Plan
Group Term Life Insurance
Disability Insurance
Flexible Spending Plan
Direct Deposit
Worker's Compensation
Sick leave and personal days
Grants for Summer Professional Development
Additional professional development opportunities during the year
50% tuition remission for qualified children of full-time faculty
Lunch provided
Monday Night Dinners provided for all employees and their families
Employee Childcare Center for infants to 5-year-olds
New Faculty and Administrators Workshop series, led by the head of school and a master teacher
Multicultural Seminar for all faculty and administrators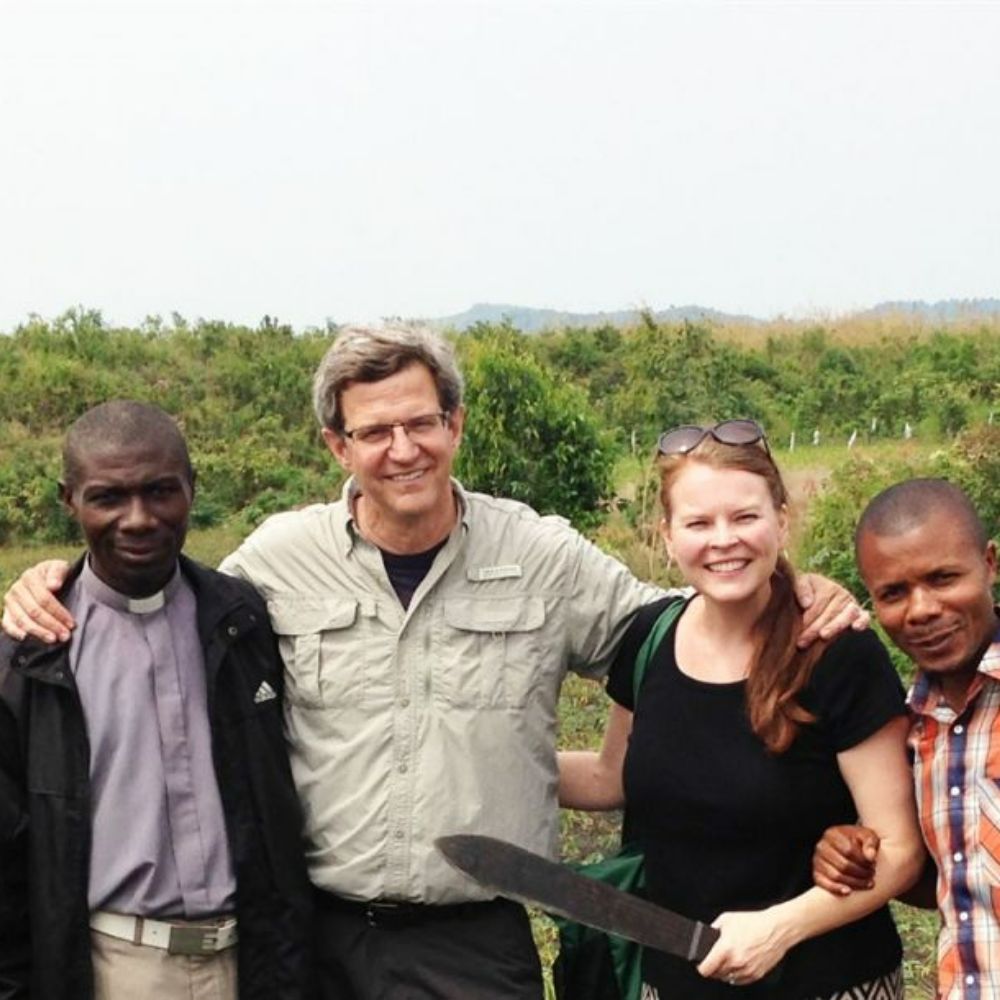 Limitless Potential
Faculty members at St. Stephen's and St. Agnes School have a wealth of opportunities to continue expanding their knowledge of both their disciplines and the field of education. The school is located only a few minutes from Washington D.C. and is surrounded by a number of excellent colleges and universities. Faculty and staff members also expand their exploration to resources nationally and internationally.
Summer Study Grants
Every year the school's Association of Parents and Teachers (APT) awards summer study grants to faculty and administrators. In 2013, the program was renamed the Holden Summer Fellowships, in honor of former Head of School Joan Holden, who served from 1984-2014.
More than 300 of our professionals have used grants to study everything from civil rights to ecosystems to musical pedagogy. Others have participated in archaeological digs in Israel, Spanish immersion programs in Bolivia, and prominent reading and literature workshops nationwide. Still others have participated in a Fulbright program in Japan, coached athletics in Spain, or participated in an Earthwatch Institute field expedition to survey the Bahamian reefs.
The school is an equal opportunity employer. The school provides equal employment opportunity to all employees and job applicants without regard to an individual's race, color, national origin, veteran status, sex, sexual orientation, gender identity, marital status, pregnancy, childbirth or related conditions including lactation, age, disability, genetic information or any other factor prohibited by applicable law.
Our faculty is required to undergo various trainings on topics such as CPR/First Aid, ALiCE, Bloodborne Pathogens, Sexual Misconduct Prevention, and Multicultural Awareness. All faculty who work with pre-school age children must also submit annual physician's statement verifying their ability to care for children.