Welcome Back Saints Alumni!
Our Saints are the essence of our foundation and a vital and valued part of our school community today. Through the Advancement Office and this website, you will find a variety of ways to connect and reunite with each other and the school.
Stay in Touch
We can help you stay in touch with classmates, other Saints, and the school. Please help us keep your information updated so that you will be sure to receive the alumni magazine, alumni emails, event invitations, and more! We also love to hear what you have been doing so share your stories about your travel, classmates, your professional life, weddings, babies, and other milestones! Send us your news, and we will do our best to include it in our alumni magazine. To share your photos, please send the original, unedited, high resolution jpeg file to [email protected]. If you would like to request your academic records, please complete the Transcript and Records Request form.

---
Alumni Reunion Weekend
&
Sleepy Thompson Memorial Golf Tournament
SAVE THE DATE!
April 19-22, 2024
Celebrating the classes ending in 4s & 9s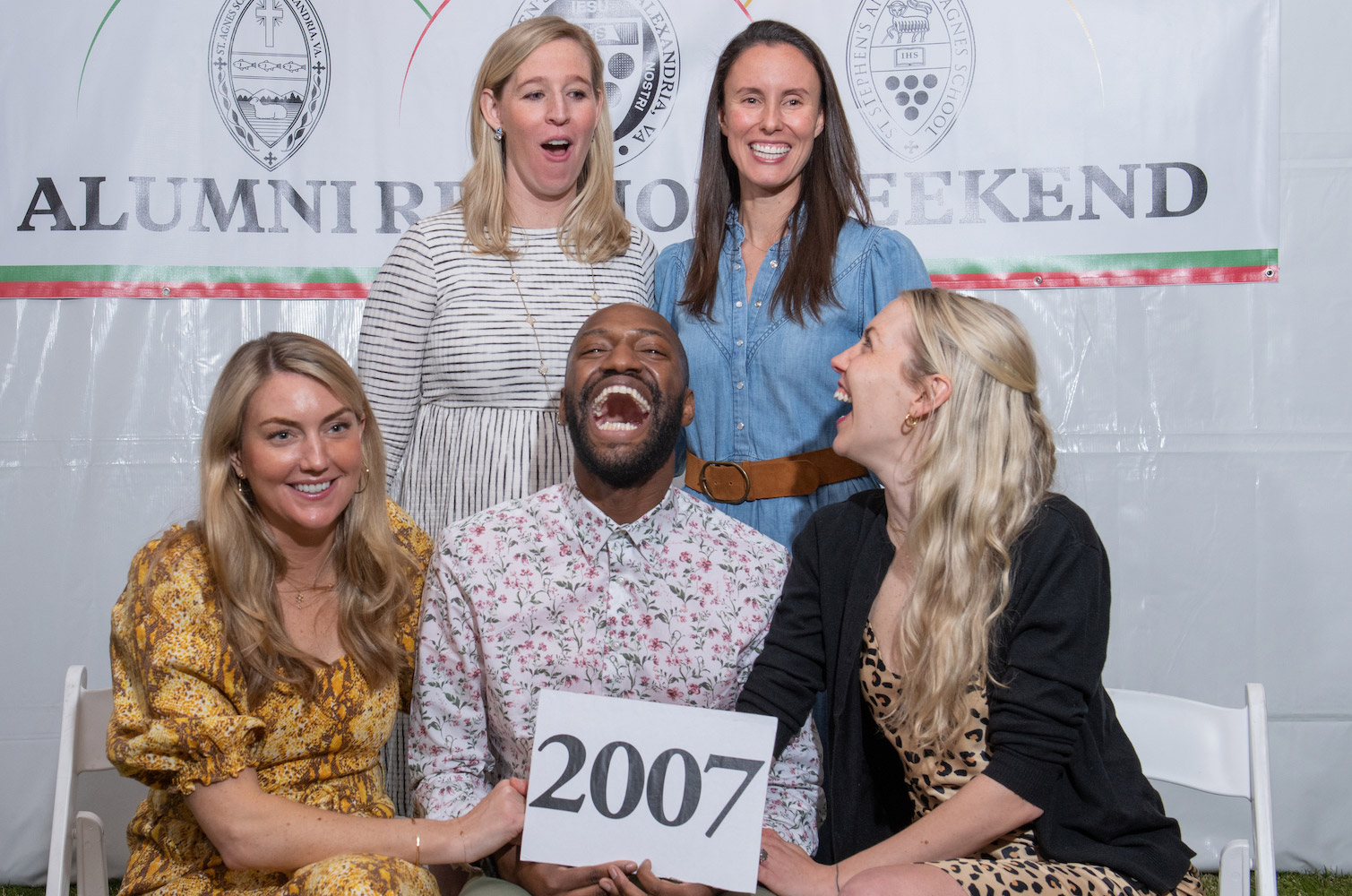 Alumni Spotlights
Your Alumni Association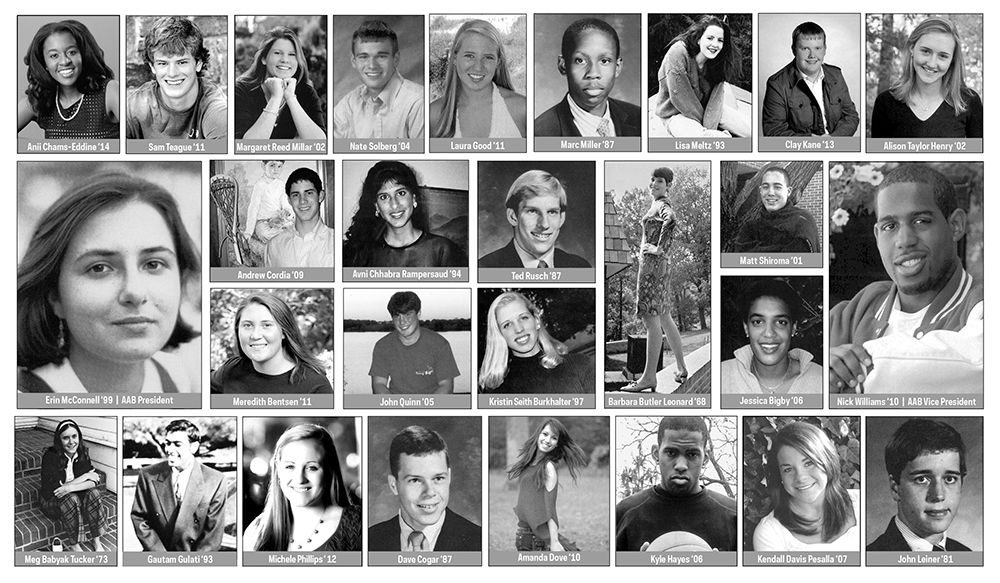 Did you know that every student who has attended or graduated from St. Agnes School, St. Stephen's School, or St. Stephen's and St. Agnes School is a member of the Association?
The Purpose of the Alumni Association
The Alumni Association fosters interest in and promotes the welfare of St. Stephen's and St. Agnes School, its faculty, its students, its alumni and alumnae, and encourages closer relations among these groups.
The Alumni Association Board
The Alumni Association Board (AAB) consists of up to 25 voting members. (Staff members of the Alumni Engagement Office are non-voting members). The AAB strives to include members who represent different eras in the history of St. Agnes, St. Stephen's, and St. Stephen's and St. Agnes School. The Executive Committee is the governing body of the AAB and the Alumni Association and consists of the president, vice president, treasurer, secretary, communications officer, and former president. The president of the AAB also sits on the Board of Governors as a school representative.
Members of the Board:
Erin McConnell '99, President
Nick Williams '10, Vice President
Meredith Bentsen '11
Jessica Bigby '00
Kristin Seith Burkhalter '97
Anii Chams-Eddine '14
David Cogar '87
Andrew Cordia '09
Amanda Dove '10
Laura Good '11
Gautam Gulati '93
Kyle Hayes '06
Alison Taylor Henry '02
Clay Kane '13
John Leiner '81
Barbara Butler Leonard '68
Lisa Meltz '93
Margaret Reed Millar '02
Marc Miller '87
Kendall Davis Pesalla '07
Michele Phillips '12
John P. Quinn '05
Avni Chhabra Rampersaud '94
Ted Rusch '87
Matt Shiroma '01
Nate A. Solberg '04
Sam Teague, IV '11
Meg Babyak Tucker '73

The Mission of the Alumni Association Board
The AAB coordinates several outreach initiatives that serve its mission in stewarding connection. For instance, it welcomes seniors into the Alumni Association, recruits class correspondents, and supports the school's Alumni Engagement Office in many of its endeavors. The AAB oversees an annual fundraiser, the Sleepy Thompson Memorial Golf Tournament, each spring.
If you attended or graduated from St. Agnes School, St. Stephen's School, or St. Stephen's and St. Agnes School, then you already are an important part of the Alumni Association! You can participate by being an active part of your Reunion, attending Alumni Association events, supporting The Saints Fund, and staying connected with the school and your class!
Alumni Office
---
Get Connected