SSSAS offers families options that make it easy to get to and from school, between campuses, and to the Metro.
Easy, clean and green is the way to go!
Bus Routes
The bus fleet at SSSAS provides service to the major local jurisdictions: Alexandria, Fairfax, Arlington, and Prince William Counties in Virginia; Prince George's County in Maryland; and the District of Columbia. The service picks students up from specific locations in their communities.

If a student registers for bus transportation, we will work to create a stop within a couple of miles of their home. For more information, contact Jim Supple at 703-212-2810.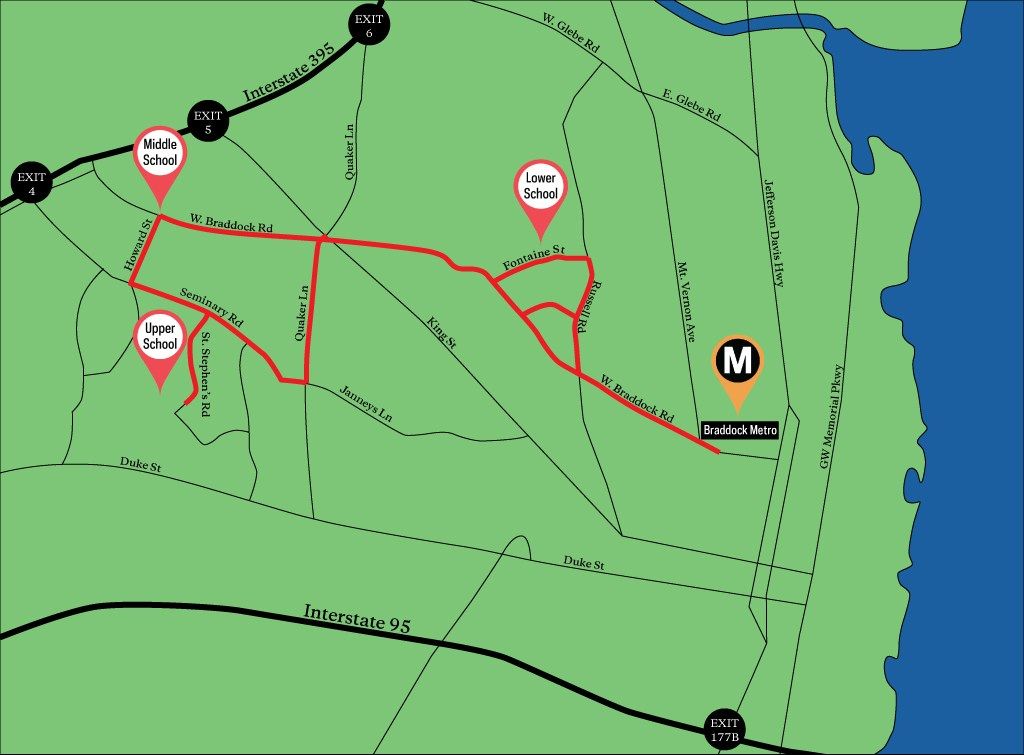 Free Shuttle Routes
Our transportation team offers an inter-campus shuttle service that caters to the needs of parents with children attending school on multiple campuses or those who prefer dropping off their child at a different campus.
Additionally, we provide shuttle services to and from Braddock Metro station for the convenience of our parents and students.
A Transportation Webinar is being scheduled for this winter.