Grounded in traditions of growth and excellence, the St. Stephen's and St. Agnes Athletic Department seeks to provide a competitive and supportive atmosphere in which our student-athletes can thrive and flourish.
With 24 sports, 74 teams, and more than 100 dedicated coaches and professionals, there is a place for everyone to find a passion and represent the Saints on a playing field, court, or track.
---
Come experience what it means to be a Saints athlete. #saintspride #onesaint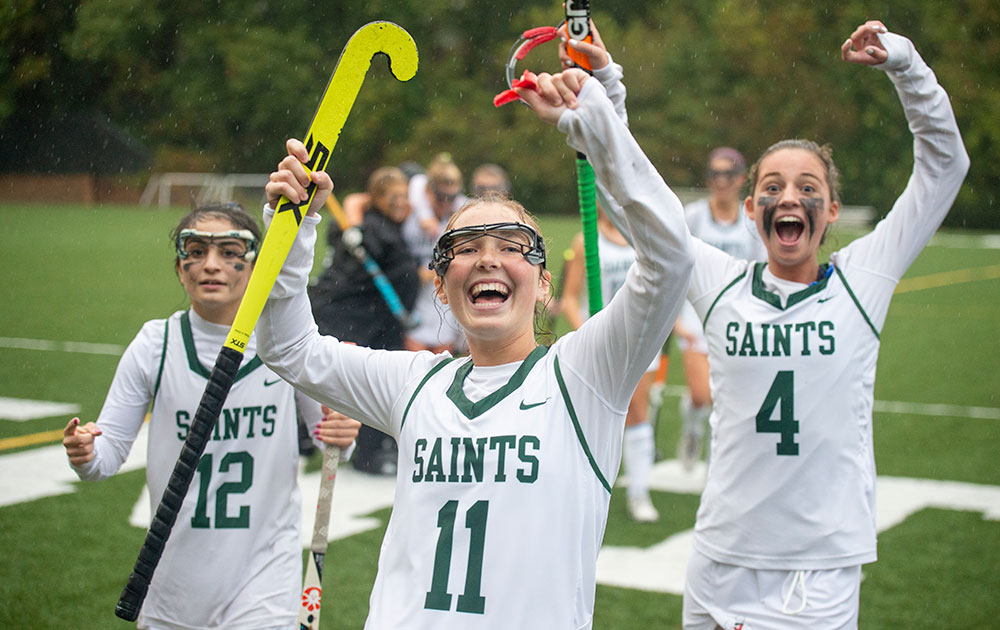 Our Athletics Schedule
---
---
Saints Athletics Facts
Saints Championships since 1959 for the Interstate Athletic Conference (IAC), Independent School League (ISL), and Virginia Independent Schools Athletic Association (VISSA).
36
VISAA State Championships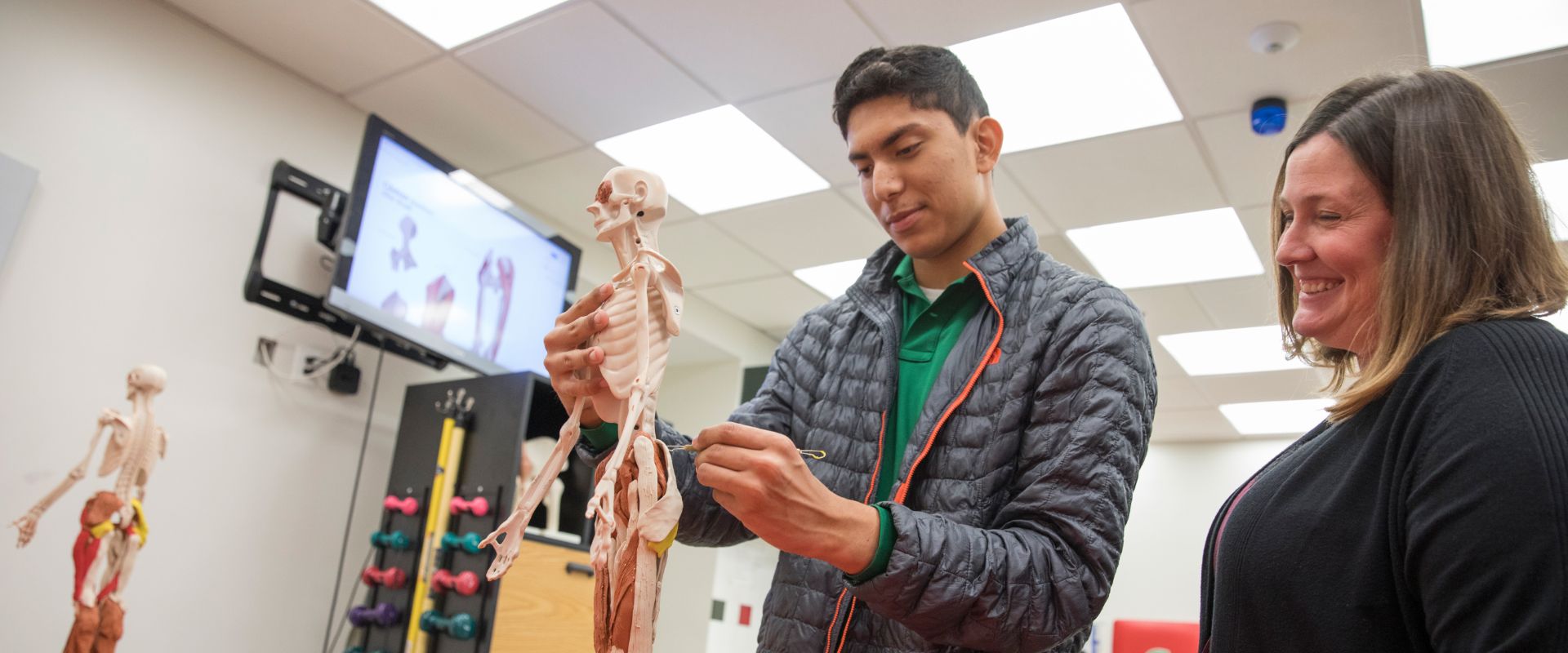 St. Stephen's and St. Agnes has a comprehensive Sports Medicine Program designed to assist student-athletes in the pursuit of their athletic and personal goals. Support is provided by our team of clinicians, including Team Physician Dr. Ben Kittredge, three full-time athletic trainers, and neuropsychologists from Children's National Concussion Clinic (SCORE) who oversee and consult on our concussion management program.
Our team works closely with strength and conditioning specialists, mental health specialists, and other allied health providers in the area. They utilize an evidence-based, multi-disciplinary approach to promote injury prevention, wellness education, and effective management of athletic injuries and illnesses. Our clinicians create an innovative and collaborative culture for optimum care for our Saints athletes.
---
Emergency Action Plan for Athletics
The purpose of the St. Stephen's and St. Agnes Emergency Action Plan (EAP) is to guide athletic personnel, emergency medical services, and law enforcement in responding to emergency situations when they occur. It is essential that the Athletic Department have a developed emergency plan that identifies the role of each member of the emergency response team, emergency communications, the necessary emergency equipment, and the emergency protocol for each sporting venue.
​Licensed and certified athletic trainers are employed to provide leadership in the health care of the student-athlete including the emergency management of injuries/illnesses during upper school and middle school athletic participation, under the direction of the team physician.
Coaches and staff supervisors of game management are trained and maintain certification in first-aid and CPR. Their role is to provide assistance to the athletic trainer as part of the emergency medical team in the event of an emergency. Annual review and update of the EAP is conducted with all athletic personnel so that each member of the emergency care team is aware of their respective role in the event of an emergency.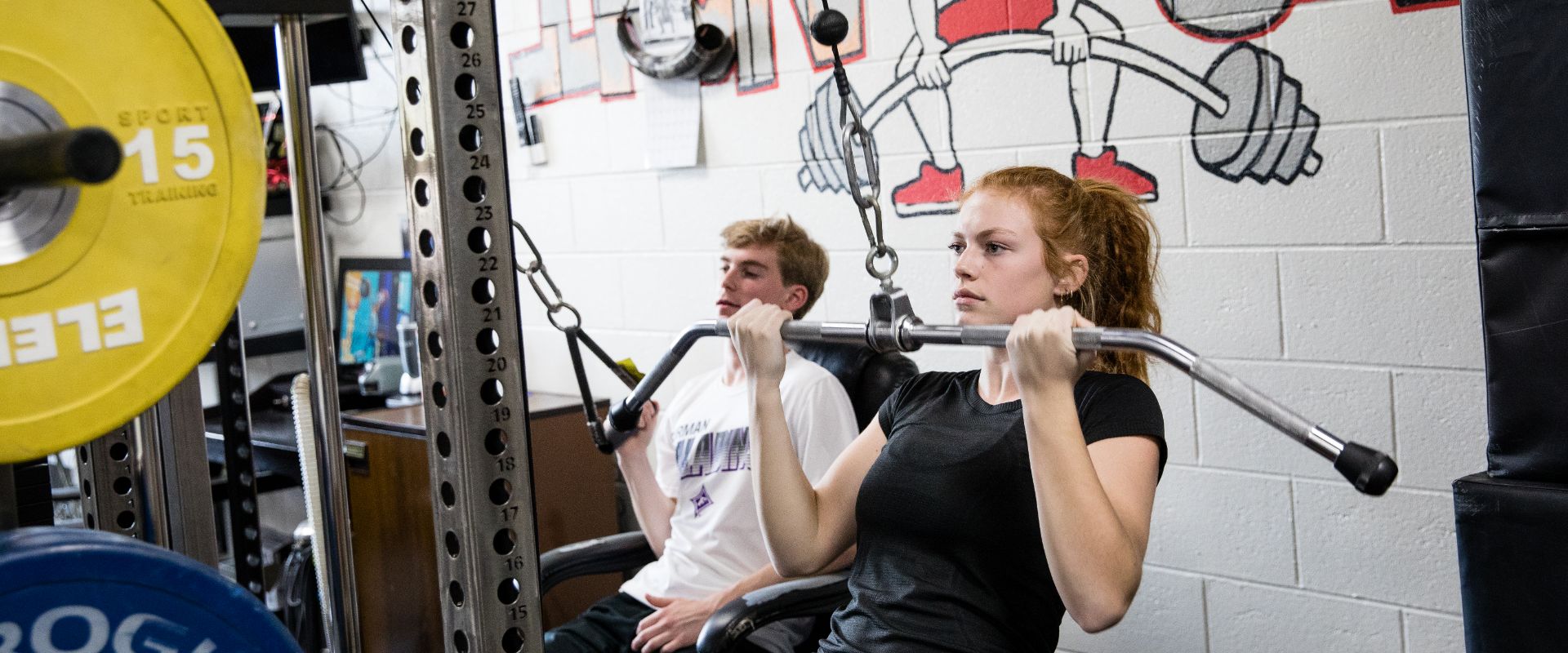 The Mission of our Sports Performance Program is to provide our students with a safe, developmentally appropriate, comprehensive strength and conditioning program designed to maximize athletic potential and reduce the risk and severity of athletic injury. To accomplish this we equip our athletes with the knowledge of proper training protocols and the resources and inspiration to attain their goals. The program is process focused rather than outcome driven, which allows us to center our attention on controllable factors that can be improved and evaluated on a daily basis.
We believe that "play" is key to lifelong human development and we incorporate it as much as possible into our weightroom "culture."
Vision
We strive to create an engaging, competitive, welcoming environment that will create a lifelong love of physical activity, fitness, exercise, and overall wellness.
Objectives
1) Injury Prevention
2) Performance Enhancement
3) Facilitate Enjoyment and Love of Physical Activity
Program Design Principles and Training Philosophy
1) Ground Based
2) Multi-Planar
3) Multi-Joint
4) Consistency/Adherence
Our training philosophy is derived from our understanding of the scientific literature on strength and conditioning and our experience collaborating with some of the finest coaches in the industry. We are constantly learning and honing our craft.
---
Athletics Facilities
Built in July 1981 and named in honor of General Philip Draper, who generously contributed the six-lane, all-weather, 400-meter track. General Draper—father of Anne Draper deCamp '56 and grandfather of David Newton '82 and Robert Newton '76 who participated in track and cross country—graduated from the United States Military Academy at West Point in 1929, where he was a well-known football and lacrosse player and later served as West Point's Athletic Manager. The track and Moss Football Field were renovated during the summer of 2006 and a statue dedicated to former coach and athletic director Albert "Sleepy" Thompson, Jr., was placed at the entrance.
The St. Stephen's gym was dedicated on May 11, 1957 to the glory of God and in honor of the Rt. Rev. Frederick D. Goodwin, who was the Bishop of the Diocese of Virginia and president of the Church Schools in the Diocese of Virginia.
The lower St. Stephen's and St. Agnes field for soccer and lacrosse was dedicated on September 30, 2006 by family, friends, and other members of the Saints community in memory of Matthew Kelleher '98, a three-sport athlete at SSSAS playing football, basketball, and lacrosse, who died in 2003 one year after his college graduation.
The football field was dedicated in September of 1958 in honor of Dr. Fred A. Moss, who sold the land to the Church School system to build St. Stephen's.
The baseball field was dedicated as Thompson Field on April 23, 1993, named in honor of St. Stephen's former groundskeeper, Albert L. Thompson, Sr., and St. Stephen's legendary coach and athletic director, Albert L. "Sleepy" Thompson, Jr.
Our state-of-the-art, 1,800-Square-foot strength and conditioning facility accommodates all varsity teams, P.E. classes, and students. Nine Sorinex Power Racks are equipped with Elekio bumper plates with men's and women's weightlifting specific bars. Each station has 0-90 degree adjustable benches, chin-up/pull-up stations, gymnastic rings, and soft plyo boxes. The weight room boasts numerous accessories including Rogue echo bikes, kettlebells, dumbbells, and more.
The wrestling room scoreboard was dedicated on December 17, 2008 in memory of former coach and history teacher David Hooper, who died in the fall of 2007.
---
Contact the Athletic Office