Life at our Upper School is a time of continued social-emotional growth and identity, academic challenge and preparedness, self-advocacy, and extracurricular opportunity and leadership.
As a Saint, you will be challenged and supported by caring and passionate faculty who will celebrate your accomplishments and lend a helping hand when you stumble.
In St. Stephen's and St. Agnes Upper School, we set the highest academic standards through a demanding college preparatory curriculum. The academic program gives our students a firm grasp of fundamental skills and develops their ability to think and write creatively, critically, and independently. Our curriculum fosters an appreciation for the diversity and interconnectedness of human experience; we challenge our students to ask more questions, give consideration to other points of view, and never settle for the easy answer.
---
Our graduates carry with them a strong sense of self, an understanding of the complexities of the world, and a goodness that will always impact and inspire those around them.
Kirsten Adams, Head of School
Create Your Own Path
This is a place of discovery. A student can try something new, tackle a new sport, instrument, or take the stage for the first time. A student can be more than one thing, or more than what they have always been and always thought they would be. An academic can become an artist, a soccer player can be a lead in the school play. We teach our students to meet the world with fearless curiosity. We develop students who lead with optimism and empathy, create with passion, and live with integrity. We measure success by who our students become.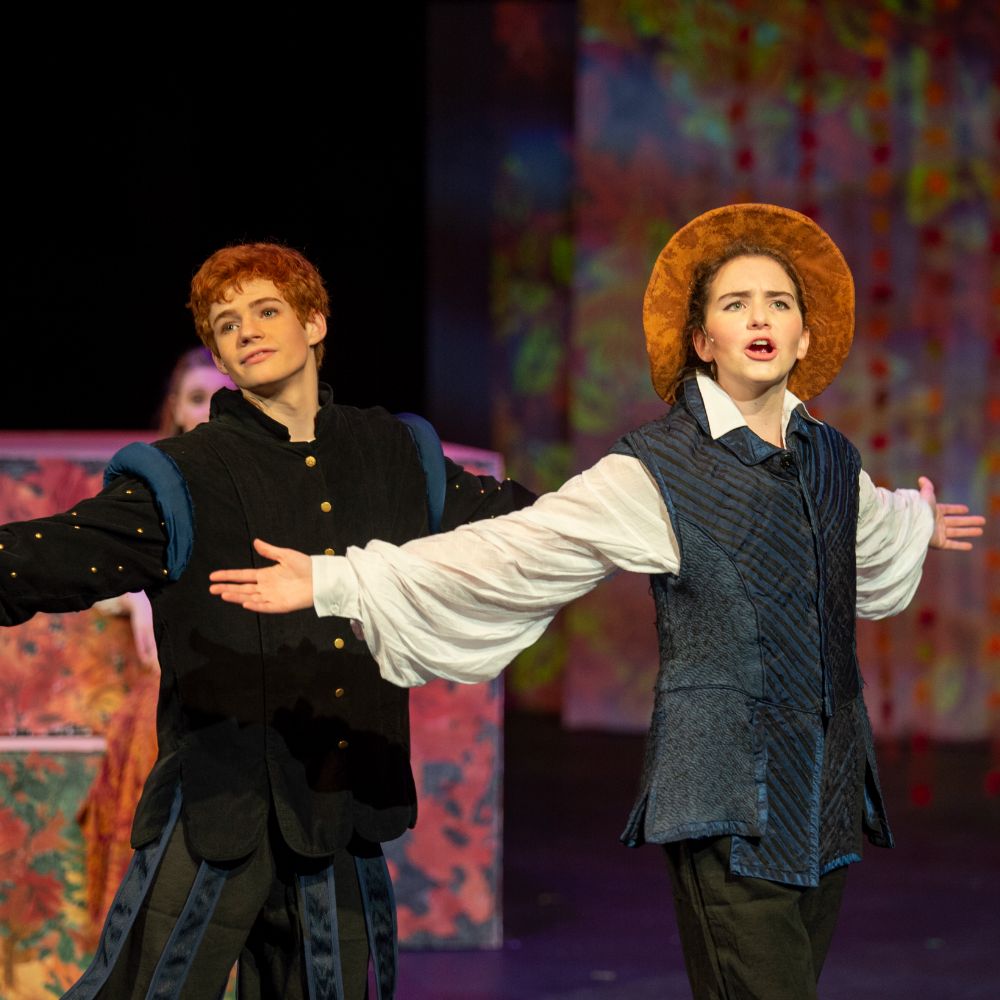 College Counseling
College admission offices want to know each applicant's story. Our Saints have many opportunities to create a unique journey of academic, leadership, global, artistic, and athletic experiences. Our three full-time college counselors educate and support students and their families through all portions of the college application process. They work individually with the students to help them tell their stories well—and find the right fit. More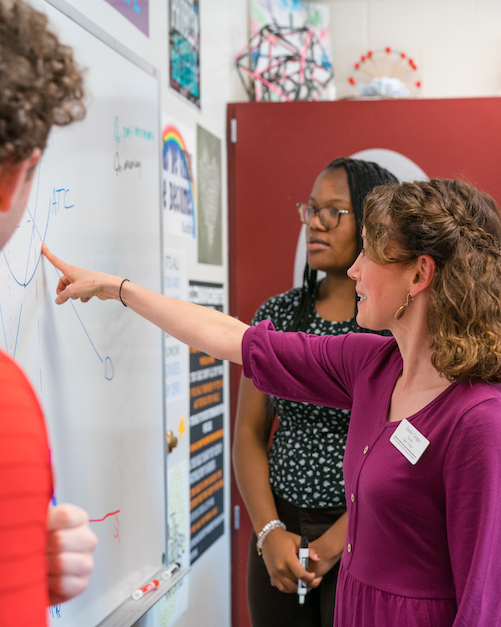 Curriculum
The Upper School offers a strong college preparatory program that graduates students who are resourceful, independent thinkers. They are encouraged to participate in class discussions, make ethical and aesthetic judgments, think critically, and articulate their ideas by writing and speaking clearly. Students complete courses in nine areas of study: English; History, Mathematics; Science; Technology; Modern and Classical Languages; Religion; Performing, Visual, and Design Arts; and Physical Education.
Our proximity to Washington, D.C., takes students out of the classroom and allows them to learn in such places as The Shakespeare Theatre, The Kennedy Center, the U.S. Holocaust Memorial Museum, and the Corcoran Gallery of Art.
Faculty Advisor
Each student in the Upper School has a faculty advisor who acts as a contact and advocate for the student. He or she meets regularly with the student and is available to discuss courses, study skills, honor, goals, activities, pressures or whatever the student wishes to discuss. Additionally, the advisor reviews the report cards with the student each of the first three quarters in order to help facilitate understanding and map the future. In the spring the advisor reviews the process for course selection and each advisee's course selection sheet for the next school year.
Start Your Journey
Enter your child's date of birth to discover the key steps to joining us.
What is your child's date of birth ?