"Our time at SSSAS taught us the importance of community. When we joined the school two decades ago, we began a journey that developed lifelong friendships, inspired new passions, and taught us how to think as global citizens. Through this journey we experienced success, learned from failure, and gained crucial life skills that are propelling us forward in our careers. We remain inspired by the talented faculty, supportive environment, and rigorous curriculum that taught us how to think and act in a community-centered way. "
Janice Burch and Michael Platner, with daughters Charlotte '09 and Margaret '11
Select an image or...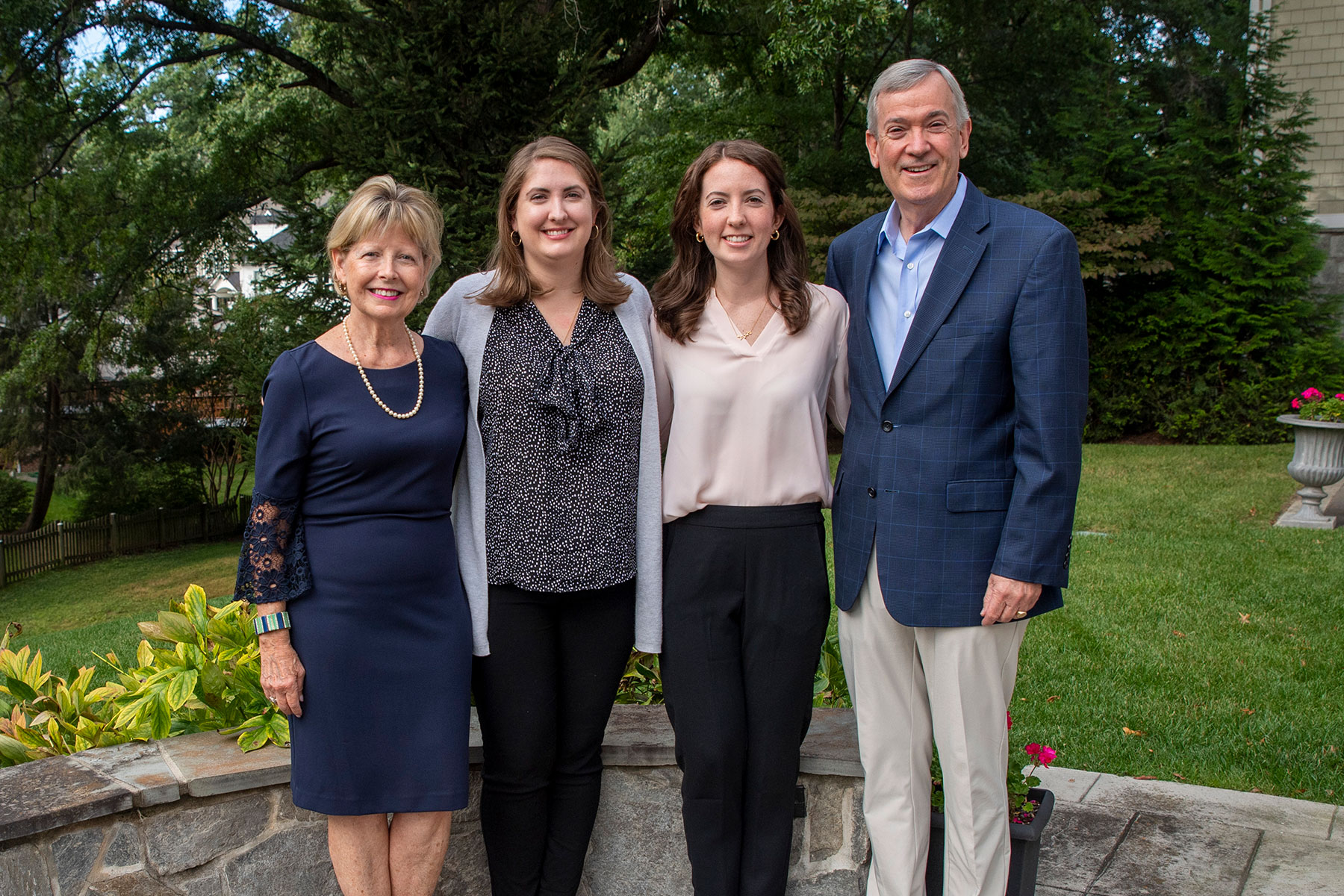 ...enter text here.
---
The Strength of Our Community Starts with You!

Parent Volunteer Form
---
Frequently Asked Questions
Philanthropy is an important part of our Saints community. The Saints Fund provides SSSAS with unrestricted funds for use during the current fiscal year. While the budget is planned in advance and ensures our school may continue to grow our strong financial foundation, The Saints Fund allows our faculty and staff the ability to address specific needs and provide unique opportunities as they arise during the year.
The Saints Fund is made up of annual gifts from our alumni, parents, parents of alumni, grandparents, school leaders, senior students, who make their first gift in honor of a favorite teacher or coach, and our former and current faculty and staff. Last year, 1,931 Saints made a gift raising over $1.93 million through The Saints Fund. This record breaking level of support is truly something to celebrate!
What impact will my gift have? 
Every gift, no matter the amount, has an important impact on our school. For our students, it provides resources for on and off-campus bonding experience, cutting-edge equipment to enhance the academic and athletic experience, improvements to our classrooms, performing arts stages, athletic fields, and playgrounds. For our faculty and staff, it provides industry-leading professional development, teacher requested classroom enhancements, as well as personal support through programming like Monday night dinners, bingo, and other special events.
What is the right amount to give? 
There is no one right amount. Participating in The Saints Fund with a gift that is meaningful to you and makes you feel good about supporting SSSAS is most important! We receive gifts at every level and each gift whether it's $25 or $2500 makes an immediate impact on the lives of our students. Last year our leadership level gifts (which begin at $2500) raised nearly $1.5M for our school, while more than 50% of all gifts received were under $250.
Online Gifts: Visit sssas.org/give to make a one-time or recurring gift by credit card, bank draft, Venmo, or PayPal
Cash or Check Gifts: Make payable to SSSAS The Saints Fund and mail to the SSSAS, Advancement Office, 400 Fontaine Street, Alexandria, Virginia 22302.
Donor-Advised funds, Foundations, or QCD Gifts: Direct to The St. Stephen's and St. Agnes School Foundation. Our Federal Tax ID is 54-6054009.
Stock Gifts: Ask your broker to send your stock gift to DTC #0015 and direct your gift to The St. Stephen's and St. Agnes School Foundation. SSSAS Broker: Robert Pascal '86, Morgan Stanley, 1850 K Street, NW, WDC 20006, (202) 862-2833
Wire Transfer Gifts: Contact Nicole Morrell, Director of The Saints Fund, at (703) 212-2715 or

[email protected]
What if I have additional questions? 
Please contact Nicole Morrell, Director of The Saints Fund at [email protected] or (703) 212-2715. Or come visit us! The Advancement Office is located on the Lower School campus on the second floor of the historic Lloyd House. We are happy to answer questions about The Saints Fund or additional school philanthropy opportunities.
---