Discovering the Art of Self Expression
The Lower School visual arts program is a cumulative and comprehensive approach to creative development, encouraging the personal growth of each student as an artist through observation, reflection, interpretation, and the expression of ideas.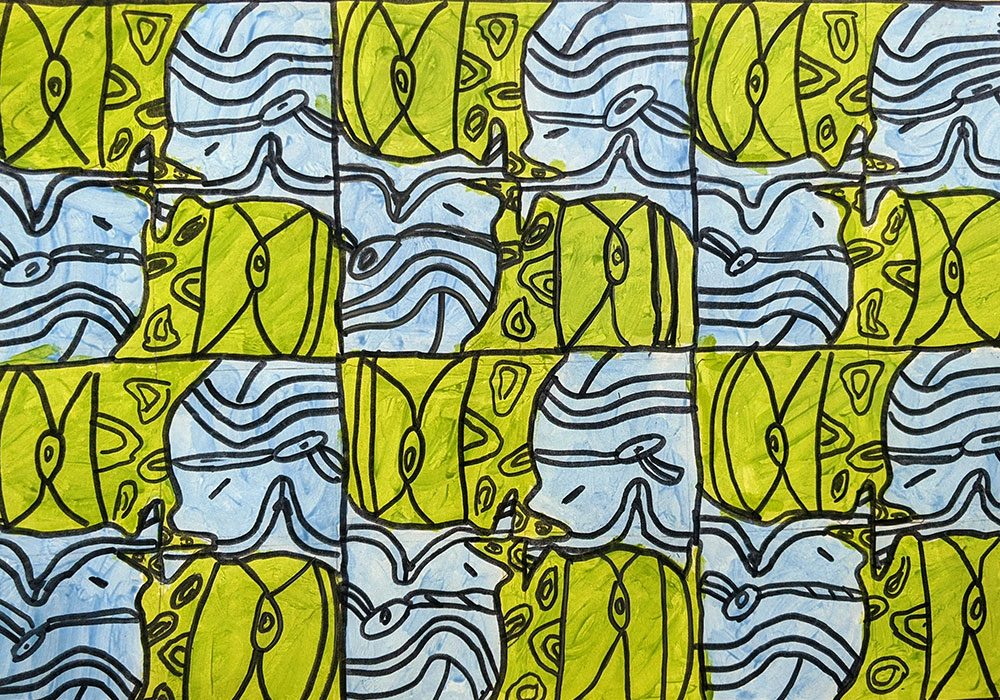 Do you know what Tessellation Art is?
Our third graders do! They explore ways to communicate their ideas visually as they master new tools and different materials through engaging projects, including printmaking, magic hollow form sculpture, paper construction, clay, zentagle drawings, basket and poach weaving, and oil pastels.
As they progress through the Lower School, our youngest Saints make connections between art and all other disciplines and learn to value originality and self-discovery through the creative process.
Sing, Say, Dance, and Play!
The Lower School provides an enthusiastic performing arts foundation through the Orff-Schulwerk Music Program, which consists of singing, movement, rhythm, poetry, drama, finger plays, sound awareness, musical notation and fundamentals, improvisation, instrument identification, and learning to play the recorder and other melodic/rhythmic percussion instruments.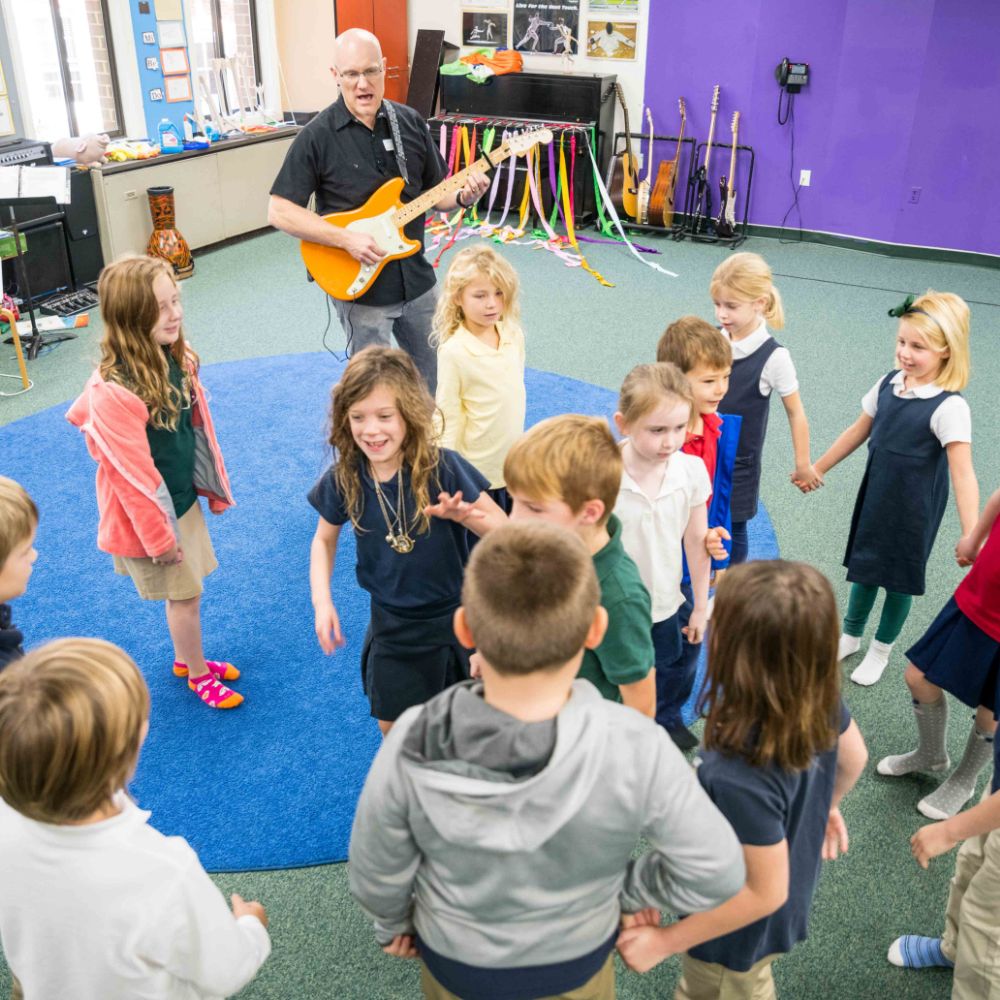 Each grade performs in our Christmas concert and on Grandparents and Special Friends' Day, and the fifth grade Saints Choir participates in our winter and spring choral concerts at the Upper School.
There are classroom opportunities to be involved in a play production, as well as exploring acting in after-school club offerings.