In the College Office, we are focused on supporting you and your family through the journey of finding, applying, and enrolling in college.
Through individual conversations, extensive programming, and personalized connections, we meet with every student. We listen carefully to understand you and your goals, and to help cultivate a list of schools where you feel you will belong. We serve as your advocate and ally during the process, and provide guidance in understanding the diversity of options available.
---
Choosing a college is like picking a home—a place where you feel comfortable being completely yourself.
Halle Knutson, Occidental College
---
Your relationship with the College Office begins in the eighth and ninth grades, when we help you plan courses in line with your post-SSSAS goals. In tenth grade, we meet with you and your family, introduce you to SCOIR (our college search management software and strength and career exploration tool), and welcome you to college fairs and information sessions.Through one-on-one meetings in eleventh grade, we help you to discover institutions that match your goals, and provide step-by-step guidance on navigating the application process, including test prep, essay writing, and interviewing. In twelfth grade, you and your counselor check in at least weekly (sometimes daily) as you submit those college applications!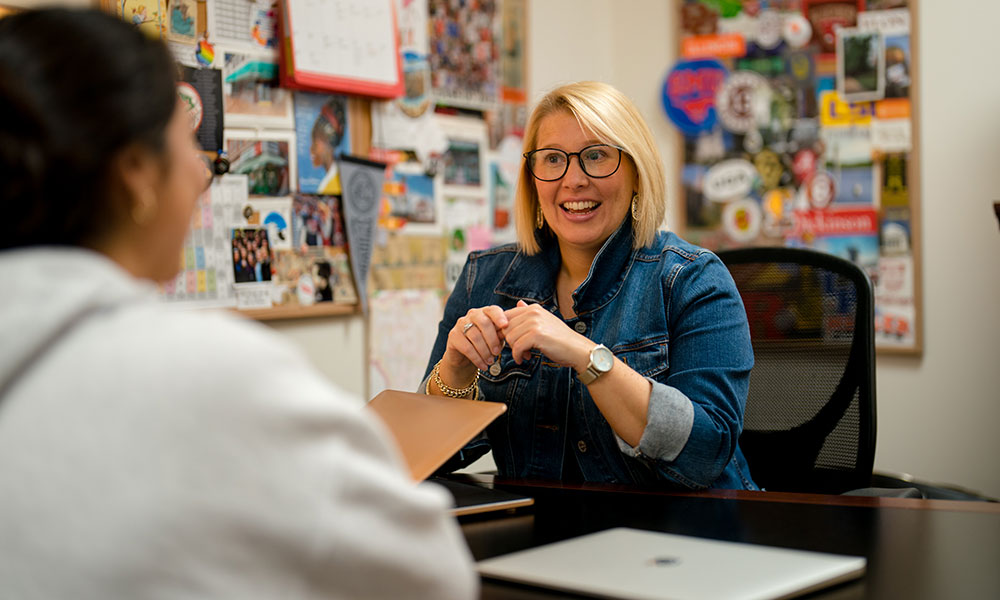 "In order to get the most out of your college experience, I think you need to be willing to challenge yourself and grow. Embrace the vast array of opportunities you have as a student, and find a healthy balance that works best for you."
Laetitia Haddad, Georgetown University
With more than 50 years combined experience, we're experts and we're happy to share all we know face-to-face, in monthly newsletters, and through frequent information nights, coffees, and videos on topics from standardized testing to financial aid, athletic recruiting to ROTC. We keep abreast of the changing admissions landscape, and we have wonderful relationships with colleges and universities, who know and think highly of SSSAS graduates. Over 150 college reps visit us in a typical year to get to know our students and our school.
Our students enroll in colleges and programs as excellent and diverse as they are—from major research universities to liberal arts colleges, service academies to art and music schools, around the country and around the world.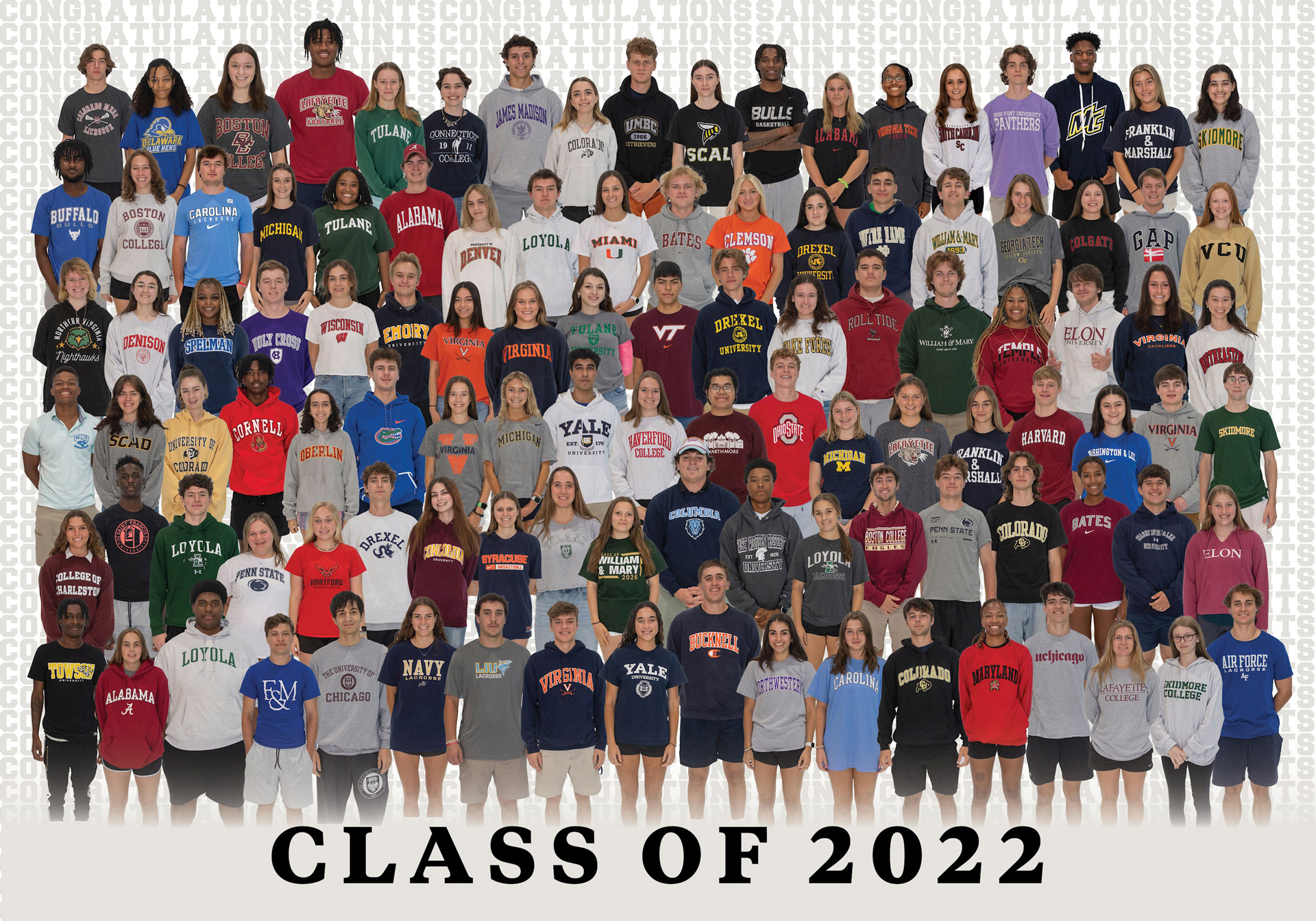 Ultimately, this is your college journey, but we'll be with you every step of the way, as resources, guides, cheerleaders, and partners. Together we'll help you find the college that will challenge you, excite you, and where you will thrive.
For College Admission Representatives
We'd love to have you visit us! To schedule a visit, please do so via our Scoir calendar or email Libby Weith at

[email protected]

.