In the Middle School, you will build your skills and confidence through your performing and visual arts courses.
The Middle School performing arts courses are more specialized and strengthen the disciplines introduced in the Lower School. You can begin to focus on one discipline, with the option to choose chorus, drama, orchestra, or band. We encourage performing as frequently as possible to help build technique, confidence, critical-thinking skills, and a sense of self-discipline and cooperation within a group.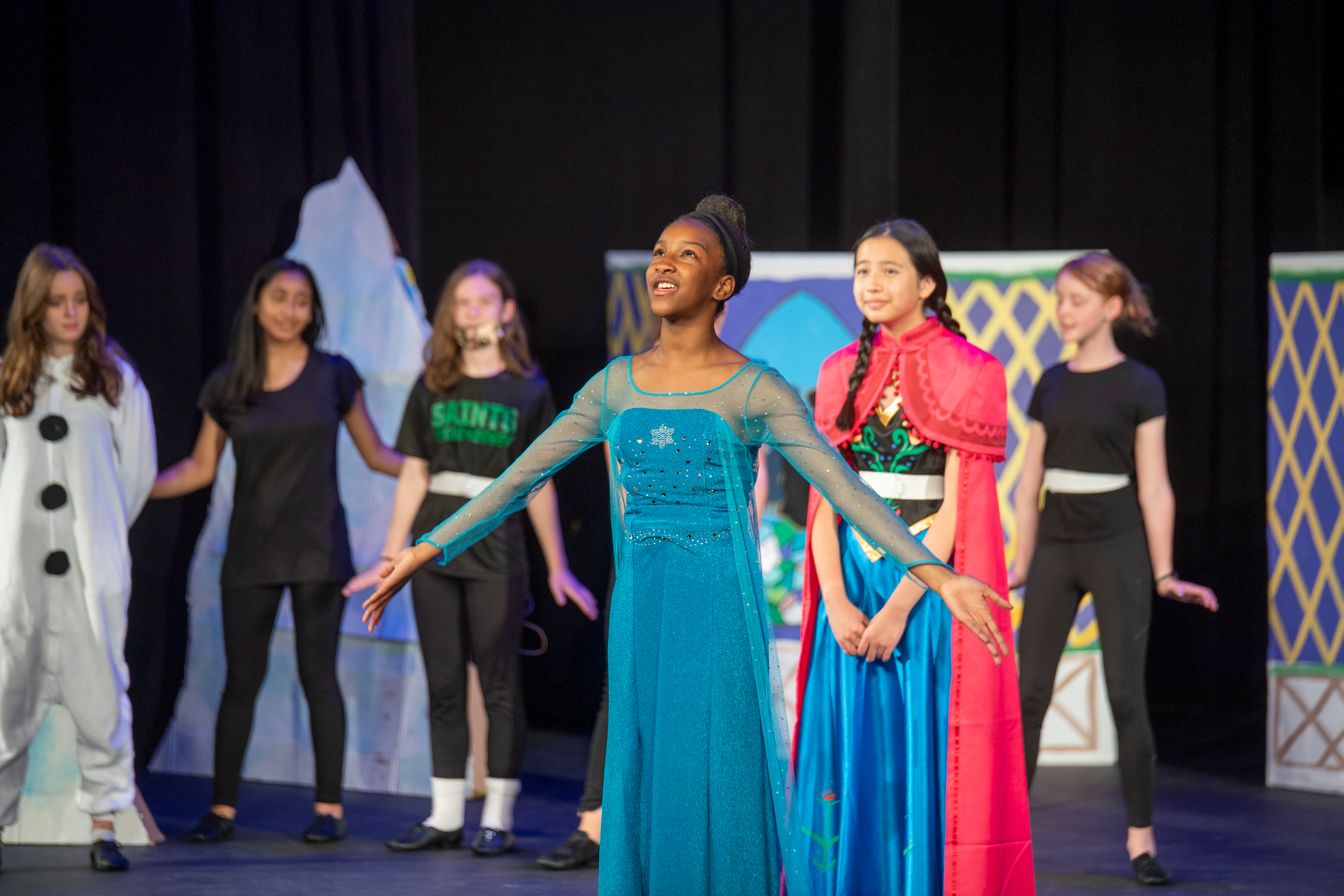 Take the Stage
Middle School musicians and singers perform in our winter and spring concerts, where they often have the opportunity to play with our Upper School musicians. They also perform in the District X Festivals in Virginia. Our drama students perform short plays and a musical in our Chapel/Performing Arts Center, and all Middle School students are invited to perform at the Middle School Saints Got Talent show, a highly anticipated annual event.
Explore and Design
You will explore a wide variety of media—pencils, charcoal, wire, printmaking, ceramics, design software, and more—as you engage in critical thinking, collaboration, communication, and creative expression. Further your understanding of the elements and principles of design as you make clay house sculptures, self-portrait collages and relief prints, watercolor and acrylic landscapes and design graffiti-style name designs and dry-point intaglio prints.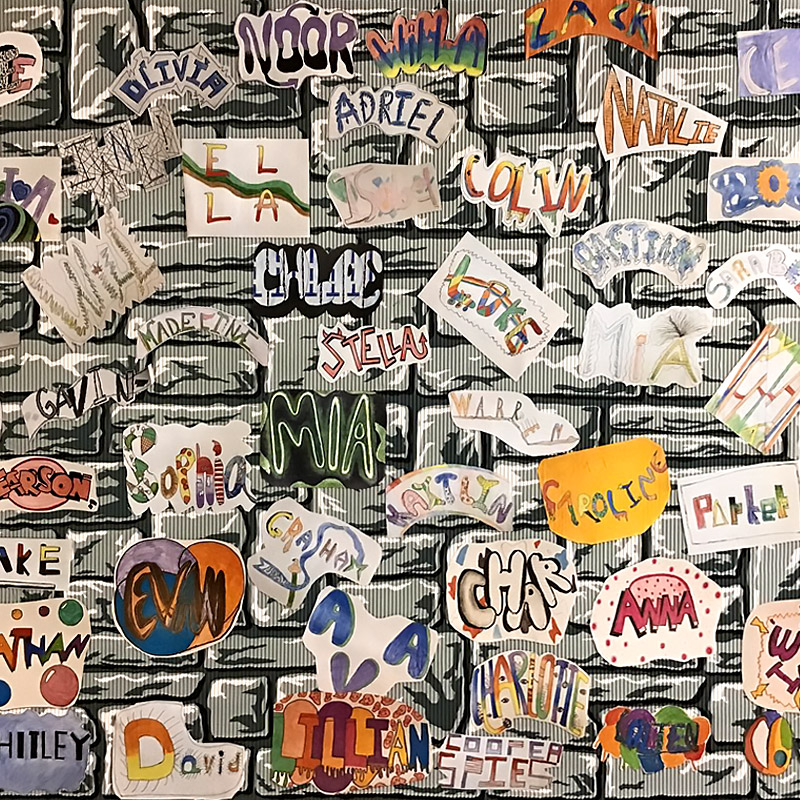 Through this exploration you will begin to analyze and understand your own ingenuity and originality—from inspiration to idea formulation to final production—and to account for the role that materials, as well as ideas, play in your creative process.
---
Explore the Middle School