Our Campaign Pillars
Spaces to Grow
SSSAS prides itself on our ability to develop unique student experiences that closely reflect the intricate links between teaching, learning, and real-world dynamics. How we learn shapes who we become and the spaces that we inhabit shape how we learn. With that thought in mind, our Reimagined Upper School will provide:
A new Student Commons at the heart of the Upper School, a signature feature, allowing for increased collaboration and community interaction.
State-of-the-art space for science and arts as well as general-use classrooms and meeting spaces adjacent to the Student Commons.
A modern Dining Hall and Terrace where students can gather in a welcoming space, share a meal, and connect about the day. The Terrace will provide an ideal spot for daily outdoor dining and host community celebrations.
Learn more about the Reimagined Upper School project!
Contact us at [email protected] to find out how you can support the Upper School project.
Strengthening Financial Sustainability
The Saints Fund is critical to the success of our school - and central to the Saints Together campaign. While its impact is immediate, The Saints Fund is also foundational to our forward-thinking financial stewardship and helps reinforce the pillars of our strategic plan. It represents the opportunity for every member of the Saints community - parents, alumni, grandparents, faculty, staff, and friends - to play a role in the future of St. Stephen's and St. Agnes School.
For more information, please visit The Saints Fund or to support this pillar, please visit our giving page.
Gift of a Saints Education
Expanding Fellowship
Part of the benefit of a Saints education is to be immersed in a wide range of perspectives, experiences, and talents. Saints Together will build our endowment directed at increasing financial assistance to ensure socioeconomic diversity within our enrollment.
If interested in making a gift to this pillar please contact [email protected].
---
Saints Together is a bold initiative to deliver on the promise of our strategic plan and focus on what sets St. Stephen's and St. Agnes apart:
OUR COMMUNITY
Select an image or...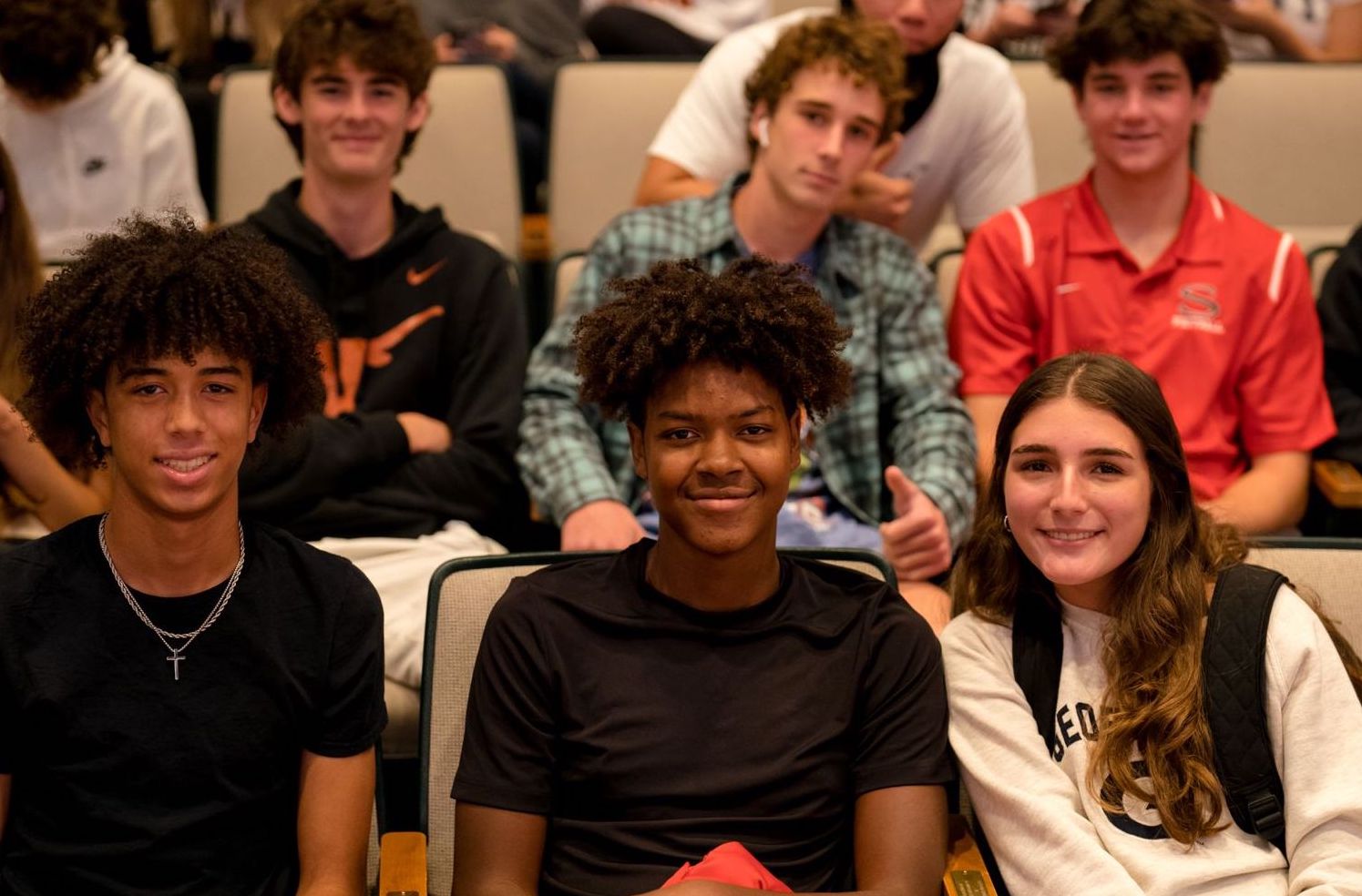 ...enter text here.
Together we will ensure limitless opportunities for our students through world-class teaching, facilities, and programming...
all nurtured through our Episcopal identity.
---
To learn more about Saints Together:
Our Campaign for Community,
email us at [email protected].
---
Saints Together is our most ambitious campaign in school history.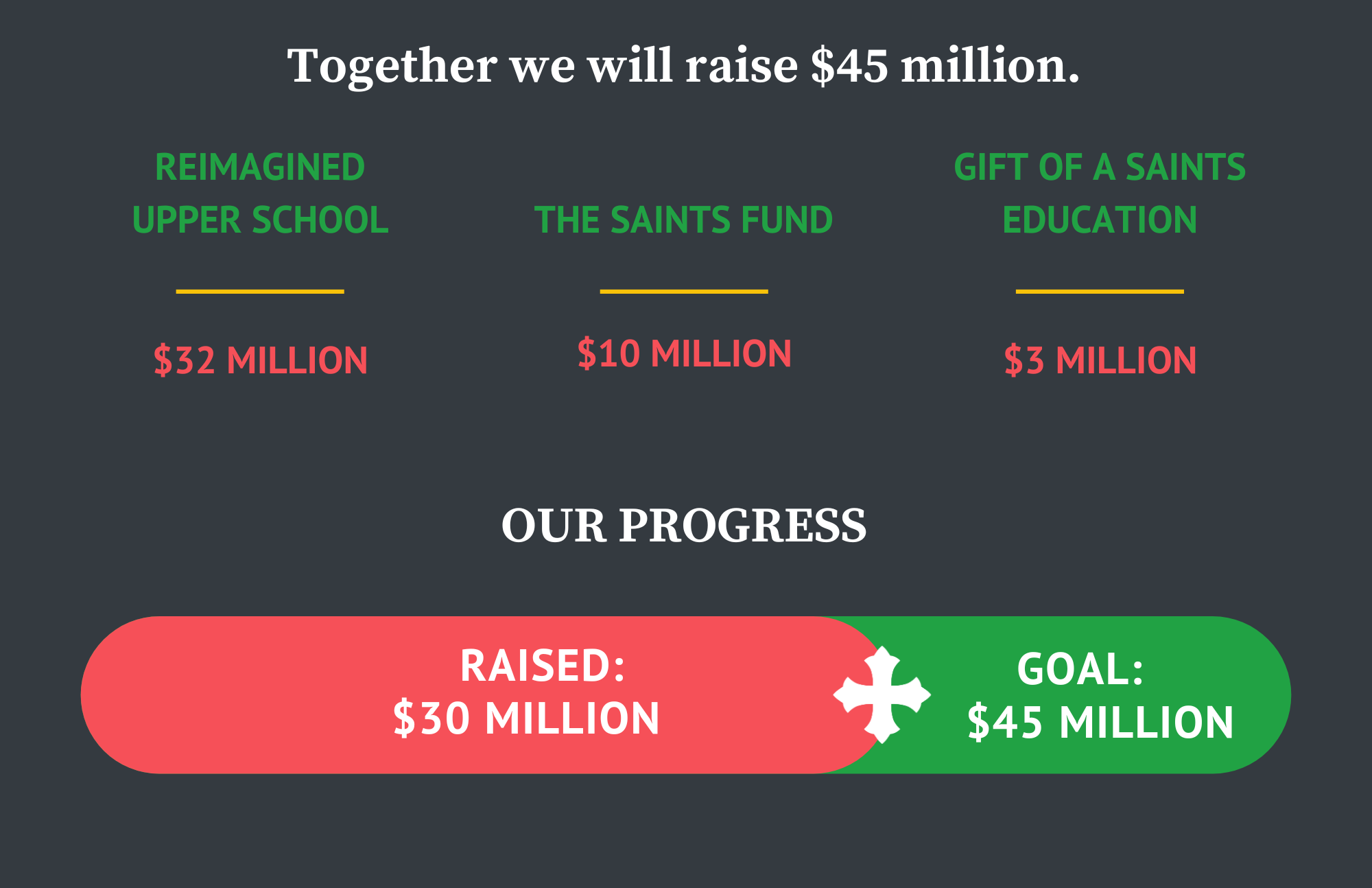 ---
Campaign Leadership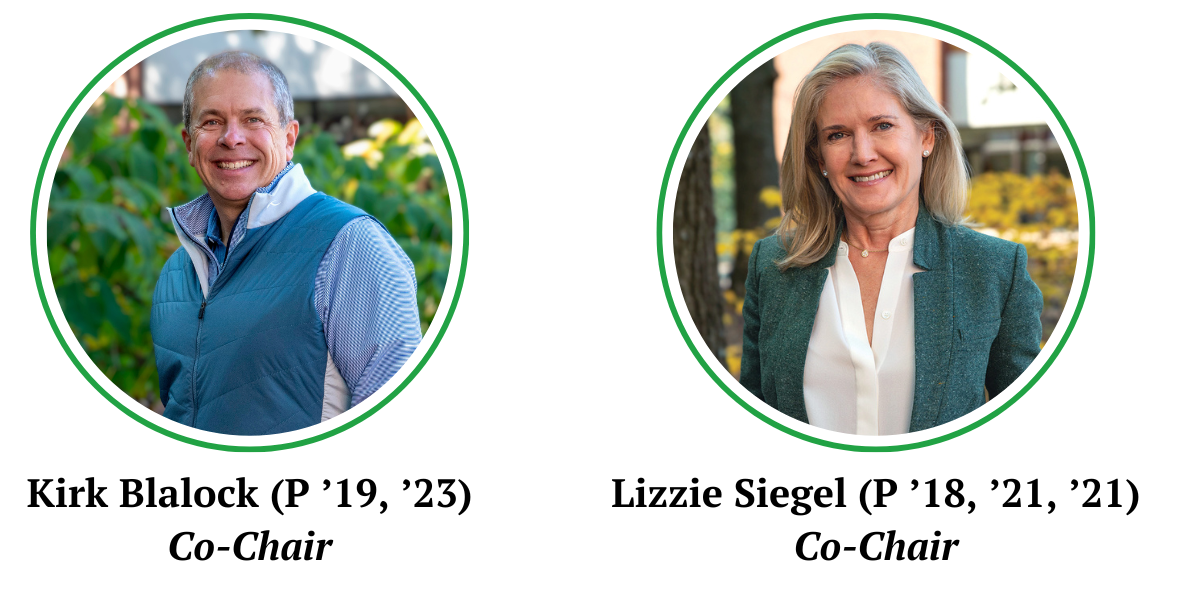 Meghan Hendy (P '25, '28, '30), Vice-Chair for Current Parents
Peter Keefe (P '14, '16, '20), Vice-Chair for Parents of Alumni
Donnie Wintermute '65, Vice-Chair for Alumni
Kirsten Adams, Head of School
Bob Weiman, Associate Head of School
Rachel Shah, Chief Advancement Officer
Suzanne Brock (P '02, GP '22)
Reginald Brown (P '18, '26)
Amy Curtis '80 (P '13)
Greg Desautels (P '25, '26)
Jo Felsenthal (P '20,' 22, '24)
Phil Herget III (P '07, '08, '10, '17)
The Very Reverend Ian S. Markham (P '14)
Catie Meyer '86 (P '15, '21)
Clay Perfall (P '10, '19, '22)
Jennifer Poersch (P '25, '28)
John Repetti '81 (P '16, '19)
Col. Freeman Jones, USA (Ret.) (P '16)
Rob Wadsworth '78
SSSAS Representatives
Beth Chase, Chief Financial Officer
Terence Joseph '15, Campaign Manager
Kara Mays, Campaign Communications and Development Writer
Christina McNamee, Senior Director of Advancement Services
Ashley Stone, Director of Campaign and Major Giving
Jennie Wills, Executive Director of Advancement
---